They call it the green island
From all the Canary Islands, La Palma has the most lush flora. For this reason La Palma is also known as "La Isla Verde", the green island. There is tropical and sub-tropical vegetation, flowers blooming in all seasons, the typial Canary pines and the palms mark the various vegetation zones. For La Palma is like a small continent in itself.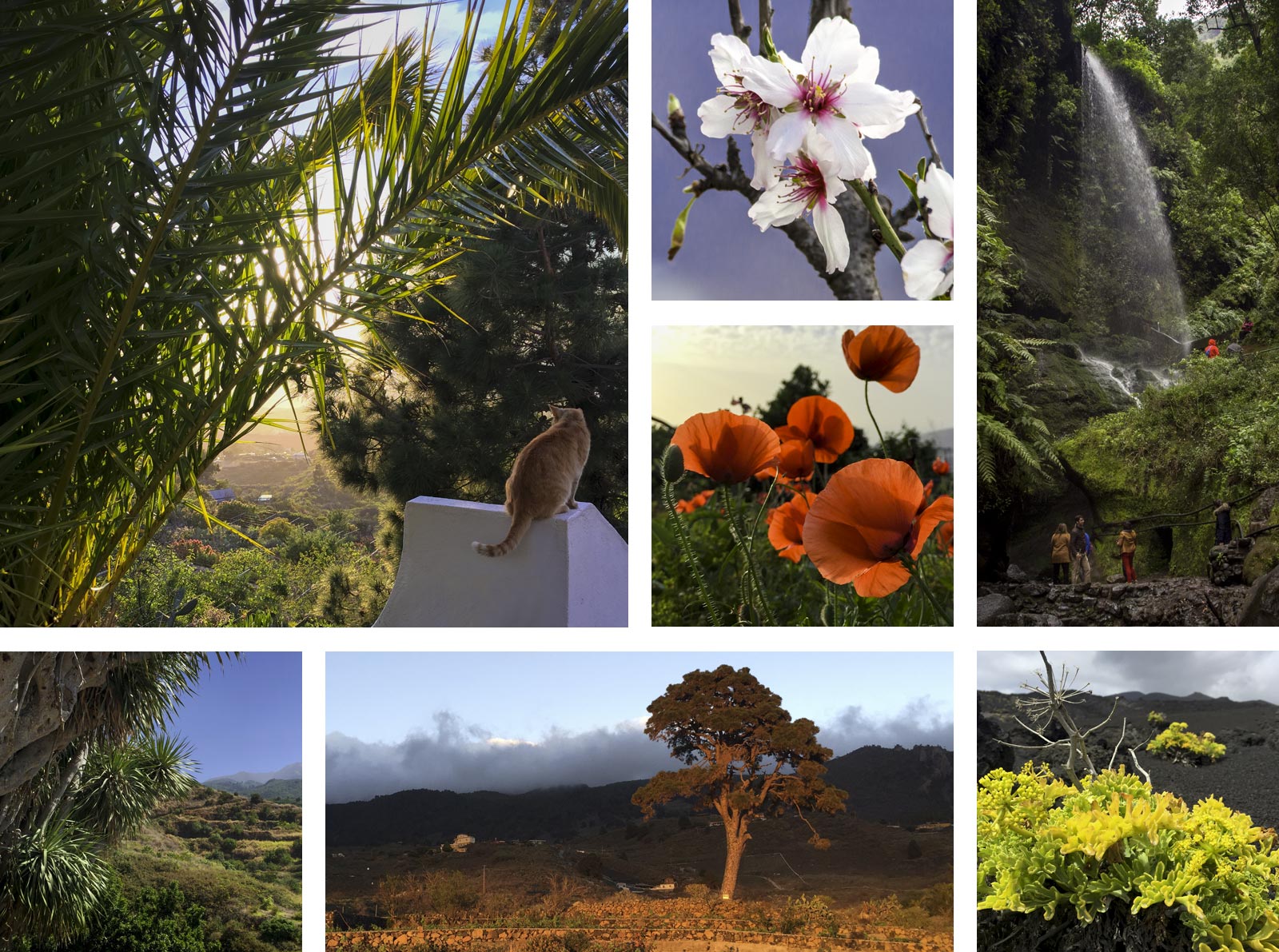 THE GREENEST OF THE CANARY ISLANDS

Botany lovers will find a small paradise here. Especially in the North of the island where you will find the dragon tree. This wonderful survival artist can only be found on the Canary Islands. Laurel forest grows on La Palma at heights of between 500 and 1,200 above sea level. They have existed here since the teritiary period, whilst they became extinct after the ice age in other parts of the plantet.  Los Tilos on La Palma is home to the largest laurel forest on the Canary Islands.