Eldorado for star gazers
The observatory "Roque de Los Muchachos" (ORM) lies on the peak of the mountain with the same name, which is the highest mountain on La Palma at a height of around 2,400 metres. Due to the incredibly clear sky above the Passat clouds, it is one of the best places in the world for observing the stars. The observatory is one of the best equipped facilities in the world. In order not to disturb the work of the astronomers, there are even strict rules governing air traffic control and air pollution.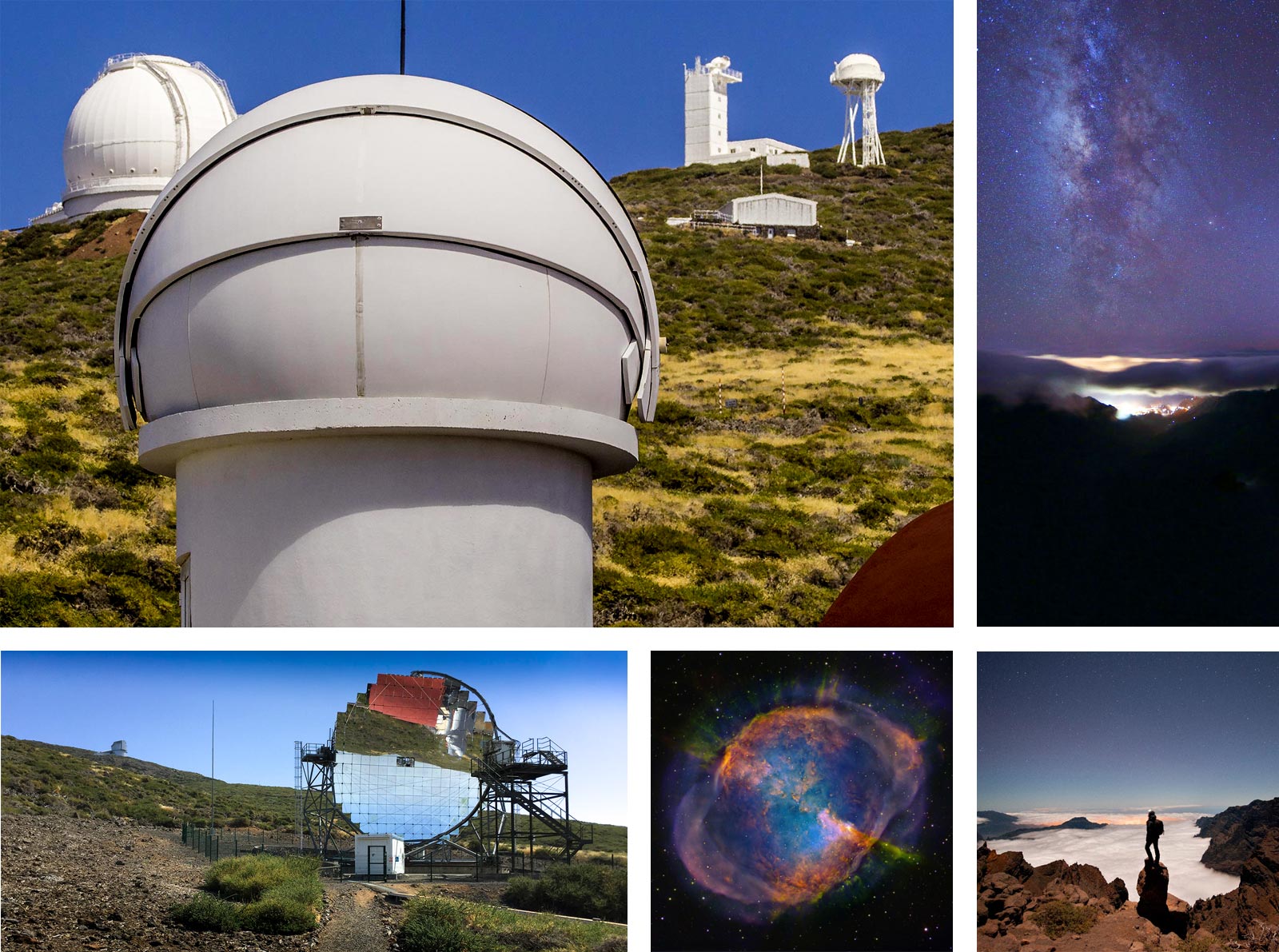 THE LAW FOR THE PROTECTION OF THE SKY
La Palma is one of the first places in the world where a law passed in 1988 protecting viewing of the night sky has now been enforced. This law provides for optimum conditions for star gazers on the island. The law covers all potential disturbances, like too bright street lighting in towns and villages, buildings and night lights, electrostatic disturbances of the atmosphere and a no fly zone for air traffic. All these measures provide excellent conditions to carry out scientific research of the universe.
Holiday makers also profit from these rules, as they too can enjoy magnificent night views of the stars without any disturbing light pollution.
At the Finca Aridane we are able arrange trips for our guests to visit the Observatory Roque de Los Muchachos and provide walking maps for star gazing, showing the best Miradores (the viewing points for observing the stars).